Need To Know Basis
WHY THE COLLECTION INDUSTRY IS IMPORTANT TO CLIENTS:
The collection industry is highly regulated. The Consumer Financial Protection Bureau (CFPB), the Federal Trade Commission (FTC), and the Federal Communications Commission (FCC) all have a hand in guiding how we deliver your message to consumers. In addition, each state has its own rules, as do some municipalities.  It's important to know that Keynote Consulting, Inc. cares as much about respectfully bringing your message to your delinquent customers as you.
Although our technology is a wonderful modern tool, we know that the best way to resolve the delinquency of your customers' accounts is to treat them the same way we would like to be treated. We may not always tell people what they want to hear, but our company is staffed with experienced professionals who know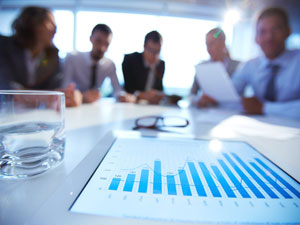 how to communicate the message at hand, and remain in compliance with the myriad of laws and regulations to which we adhere. Since creditors can be held liable for the actions of their agents, choosing Keynote Consulting, Inc. as your partner in Accounts Receivable Management (ARM) you'll have the peace of mind to know that every effort is made to ensure that each contact is lawful, respectful, and effective.
IN THE NEWS:
CFPB PUSHES COLLECTION INDUSTRY RULEMAKING BACK TO 2019…(at least)
The CFPB was given authority to regulate the collection industry under the Dodd Frank Act. Under former Director Richard Cordray, the CFPB regulated by enforcement. In short, they would accuse a collection agency of violating a rule, and assess a penalty. While that sounds exactly like what a regulator should do, in many cases, the rules which agencies were accused of violating, hadn't been written. Current Acting Director Mick Mulvaney, in his testimony before the Senate Banking Committee, stated that he believed that it is important for people to know what the rules are, before being accused of violating them. In order to gather as much information as possible from ARM industry sources, consumer advocacy groups and other interested parties.
OBTAINING SPOUSE'S INFORMATION COULD BE VITAL:
Be careful who you marry! There are a lot of obvious reasons, but did you know that in many states spouses are responsible for each other's medical debts? Some states allow spouses to be responsible for each other's retail debts as well. Illinois's Family Expense Act (750 ILCS 65/15) states that married couples are each responsible for debts incurred for the benefit of the family. If your patient is a married male Illinois resident, his spouse will become liable for his medical bill. If the procedure performed was not a "medical necessity", the statute may not apply. But in most cases, obtaining information pertaining to the spouse, at the time of the first visit, will greatly assist the collection agency in procuring payment on your behalf.
The rule applies to debts incurred for the care of minor children, meaning that it doesn't matter which parent brings the child to the doctor, they're both responsible for paying the bill. It is important, however, that the couple are living together at the time the bill is incurred. Two payers are better than one!

Request a FREE
Consultation